SKECHERS
MY ENERGY CAMPAIGN FOR TMALL 99
Watch the showcase video!
Skechers' classic "Energy" series hit the market in 1999 with Britney Spears, but Chinese young consumers don't all resonate with 90s American music culture.
Riding on the youth trend of "everyone wants to be a KOL," we transformed our product into a communication medium by making a "musical shoebox."
"This is my energy" was an idea spread online by music KOLS and offline by youth culture exhibitions. It finally went viral as consumers purchased the playable Cajon shoebox set on Tmall to create their own short classical-style MVs.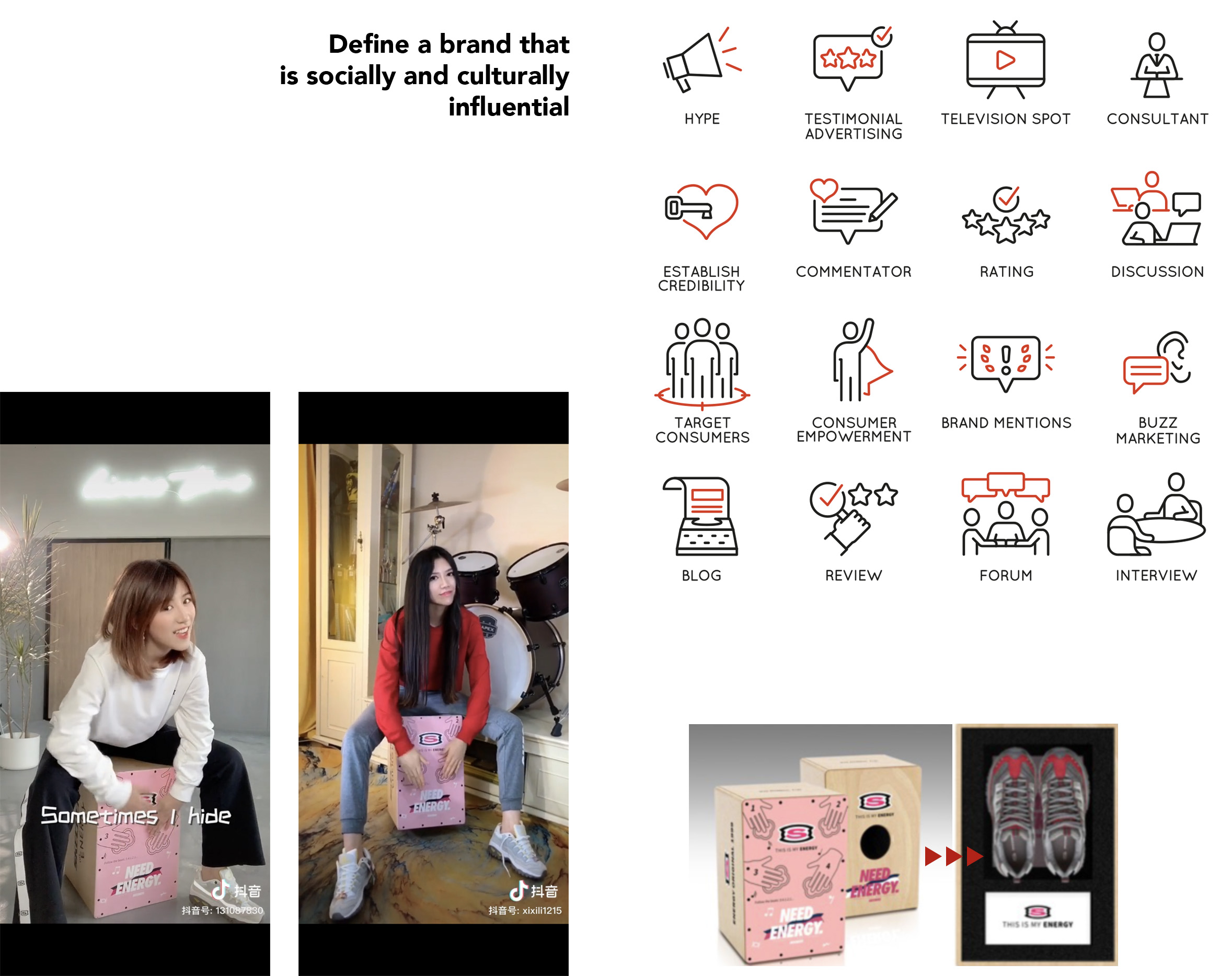 Define a brand that is socially and culturally influential