SKECHERS
ARTIST COLLABORATION CAMPAIGN FOR TMALL 520, 618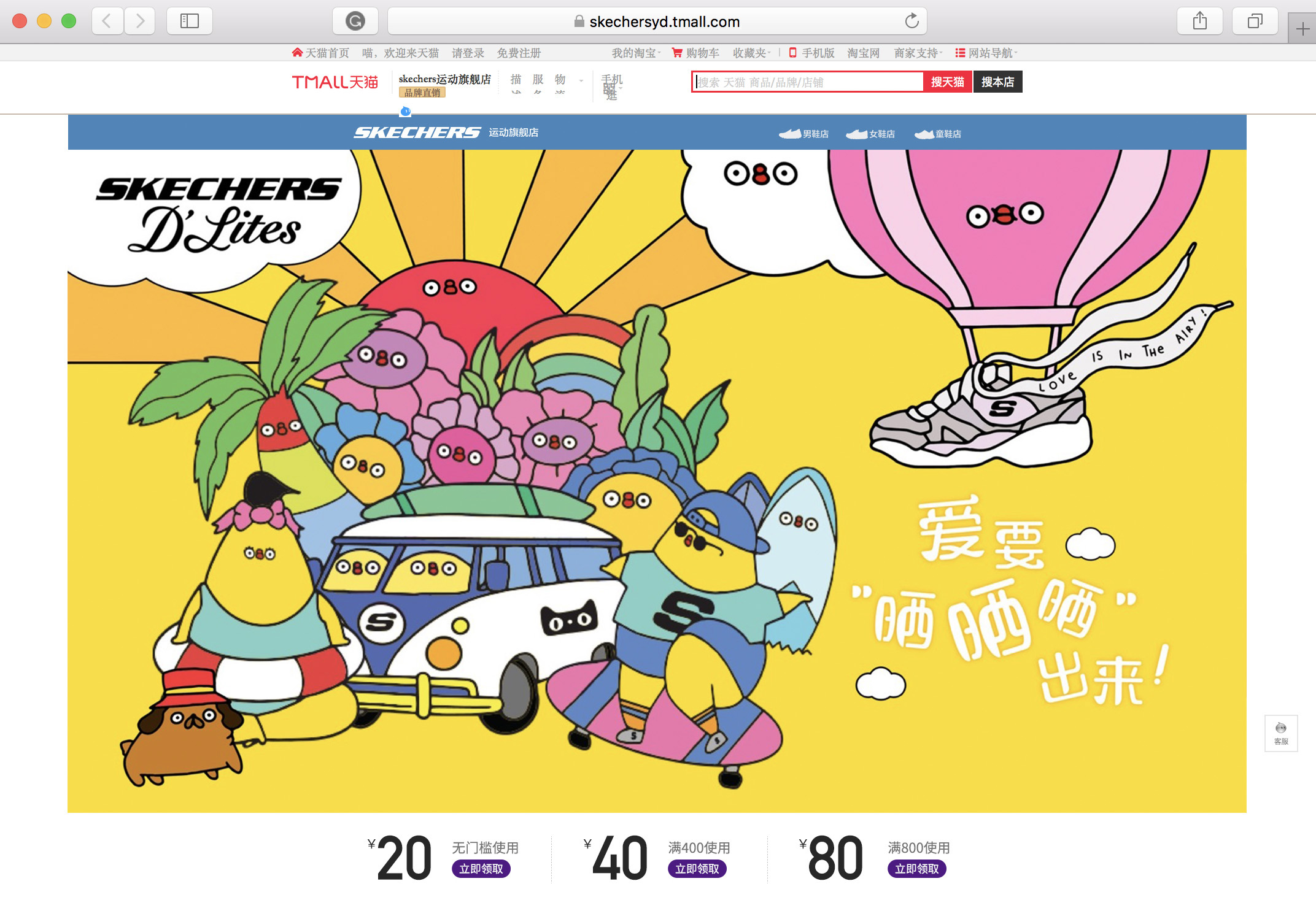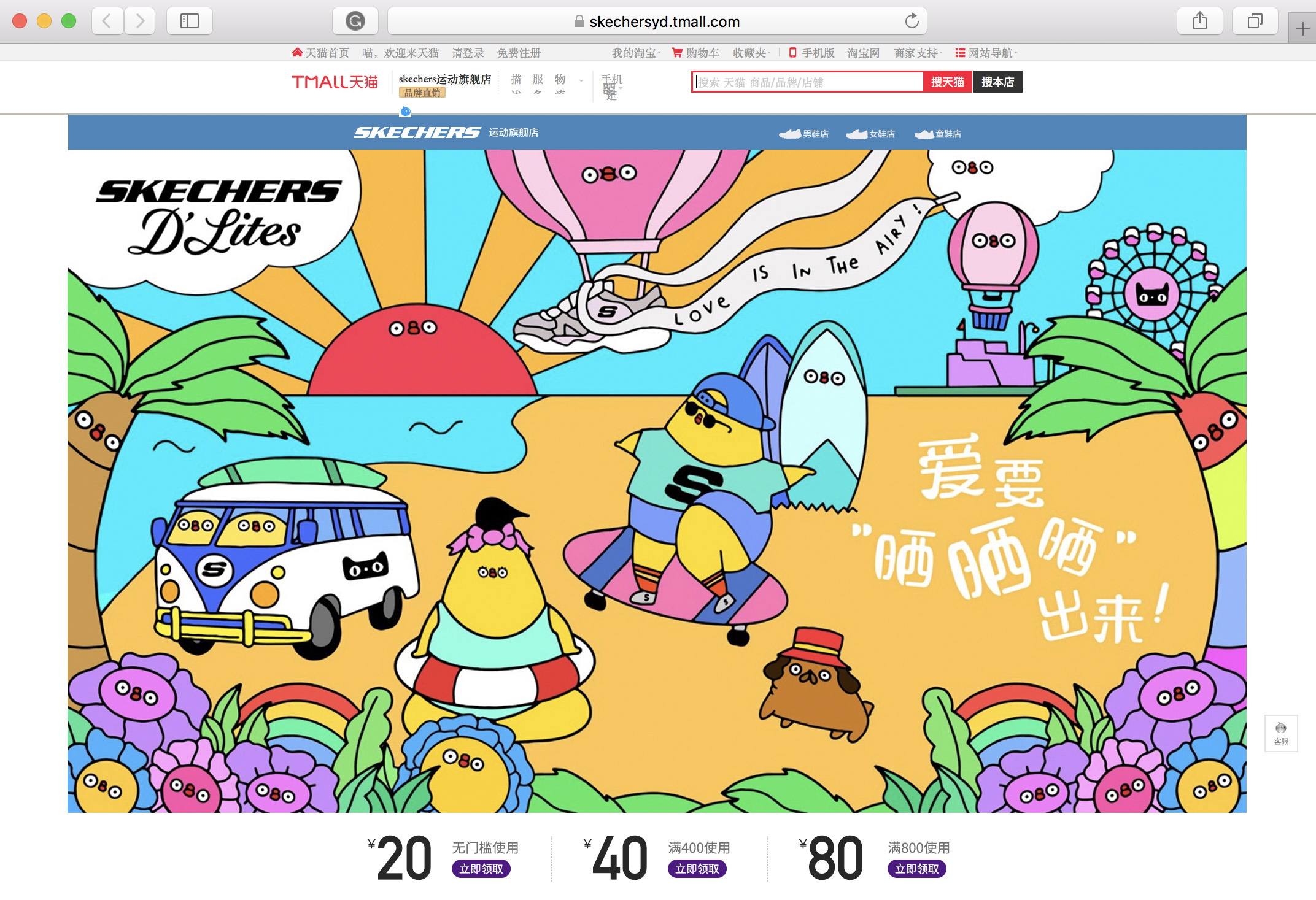 Skechers' hero product series, "D'Lites" is starting to show a decline in sales growth, mainly due to a lack of new product stories to capture the youth market, drive second-time purchasing, and pitch for Tmall festival promotion resources.
By creating a three-way crossover with Tmall summer promotions, IPs, and a young artist, we re-presented the Californian product story with a brand new expression: creating summer styles brought forth by youth purchasing scenarios.
In collaboration with artist Ton Mak and her IP Flabjacks, we created a series of Tmall exclusive giftboxes and GWPs under the main theme of "Love is to be seen". Creative assets and total looks were then launched on Tmall 520 & 618 sales festivals.