CITRIC
CITRIC ORANGE JUICE CHINA ENTRY PLAN
Watch the showcase video!
Citric is a freshly squeezed juice brand from South America. Its orange juice has the benefit of being able to be produced year-round. It is a real NFC juice, but the brand lacks popularity in the Chinese market. The consumption scene is not well understood yet. The brand hopes to market in China and incorporate China's e-commerce platforms.
As Citric lacks brand awareness in China, they also have a big competitor: NongFu Spring Orange Juice. According to market research, we found that the local orange juice is seasonally fresh, and the product communication is based on technical benefits, not emotional ones. So we unveil Citric's unique strategy in China: to build up Citric NFC as a fresh 365-day brand, making it the first orange juice brand that comes to mind by leveraging South American culture and forging emotional bonds.
To build the brand awareness and elaborate "365 days of freshness brings you 365 days of joy" through official platforms and Tmall, and to expand female audience pool, continuing to educate consumers about our products their South America heritage through social media content. The local Chinese name "喜趣客" derives from Citric's brand philosophy and its South American traditions and culture that emphasizes fun and playfulness. Creating a brand new online shop on Tmall, JD platforms, delivering the brand concept of "365 days of freshness brings you 365 days of joy", to make Citric a beloved and trustworthy orange juice brand in China.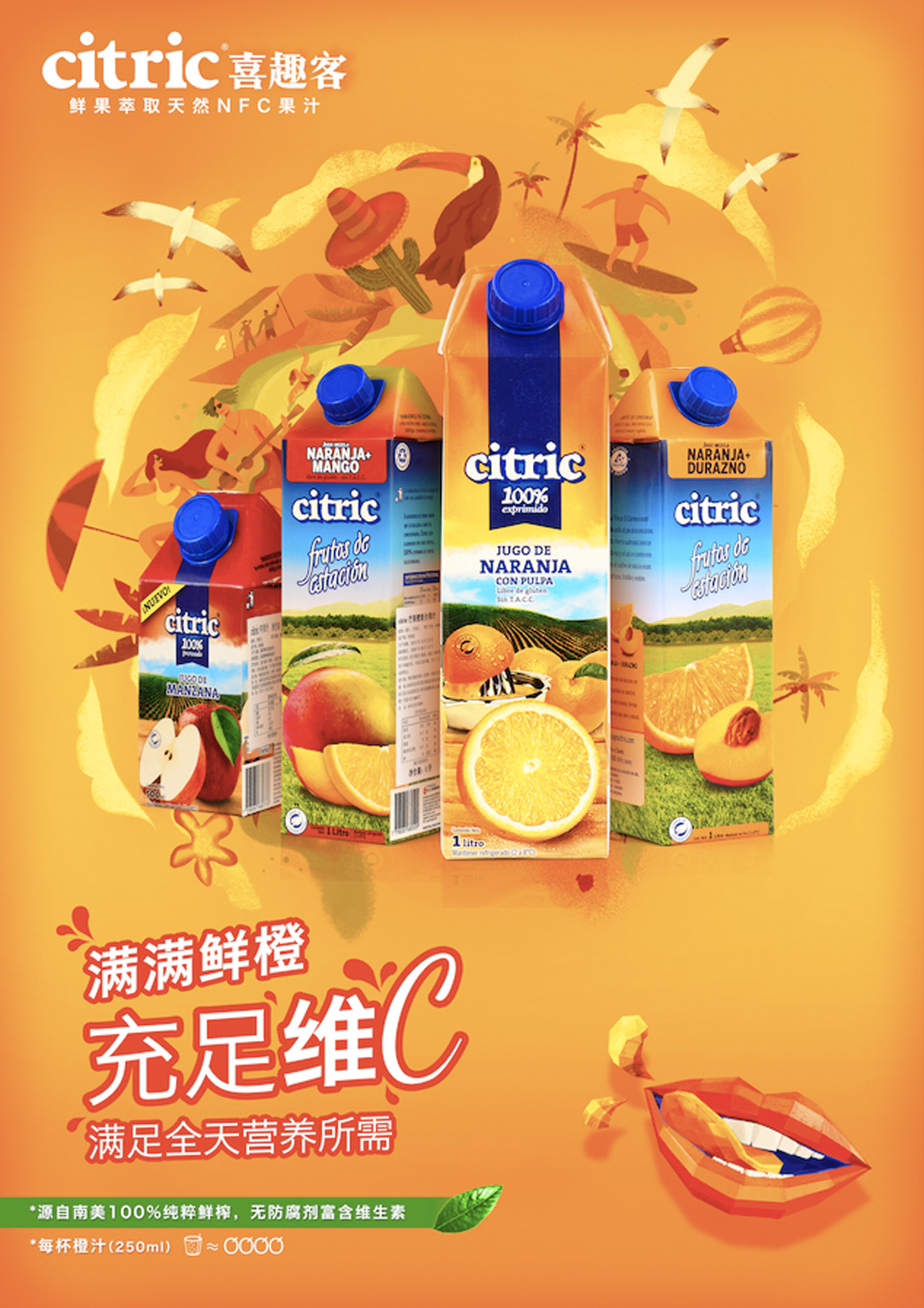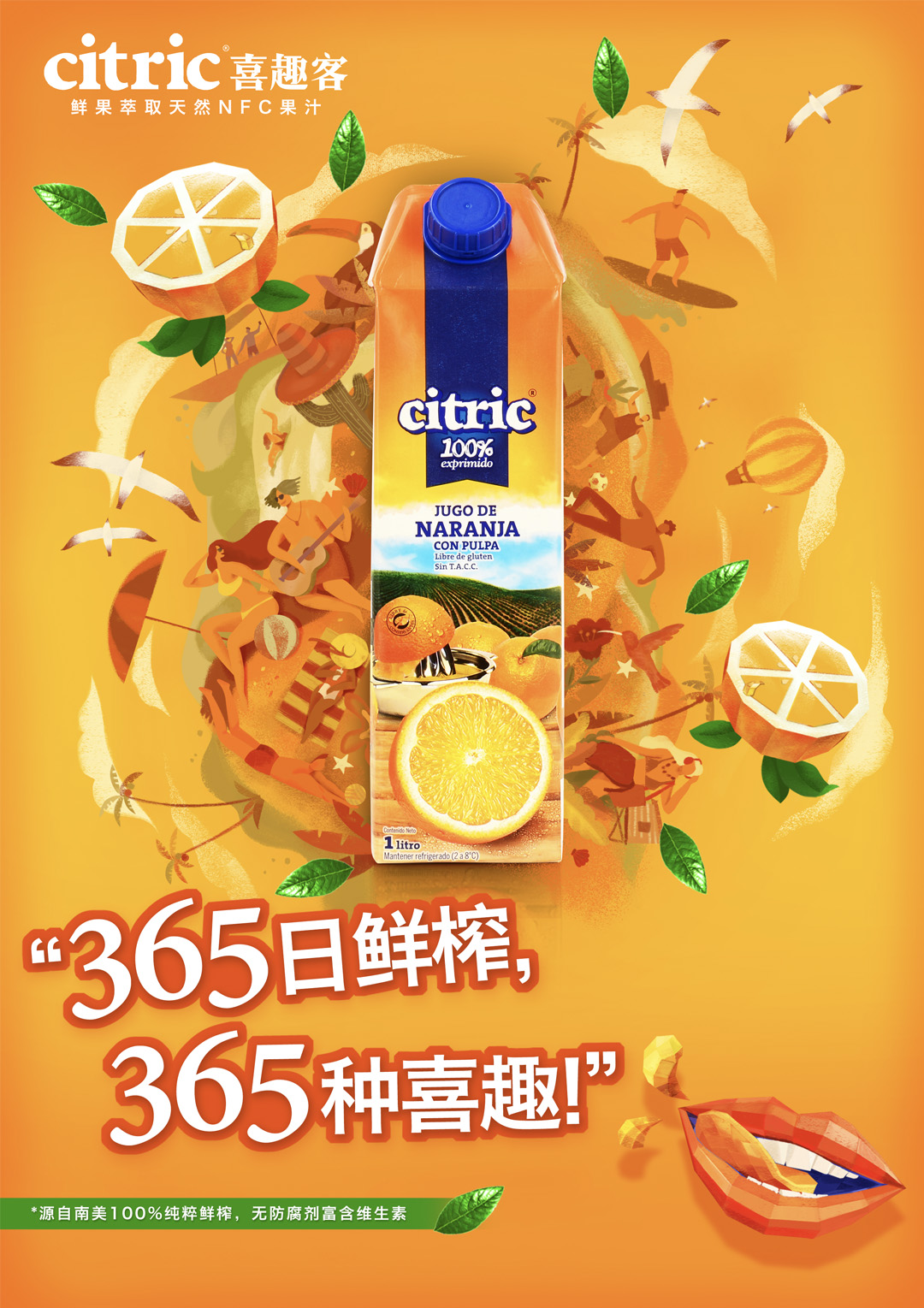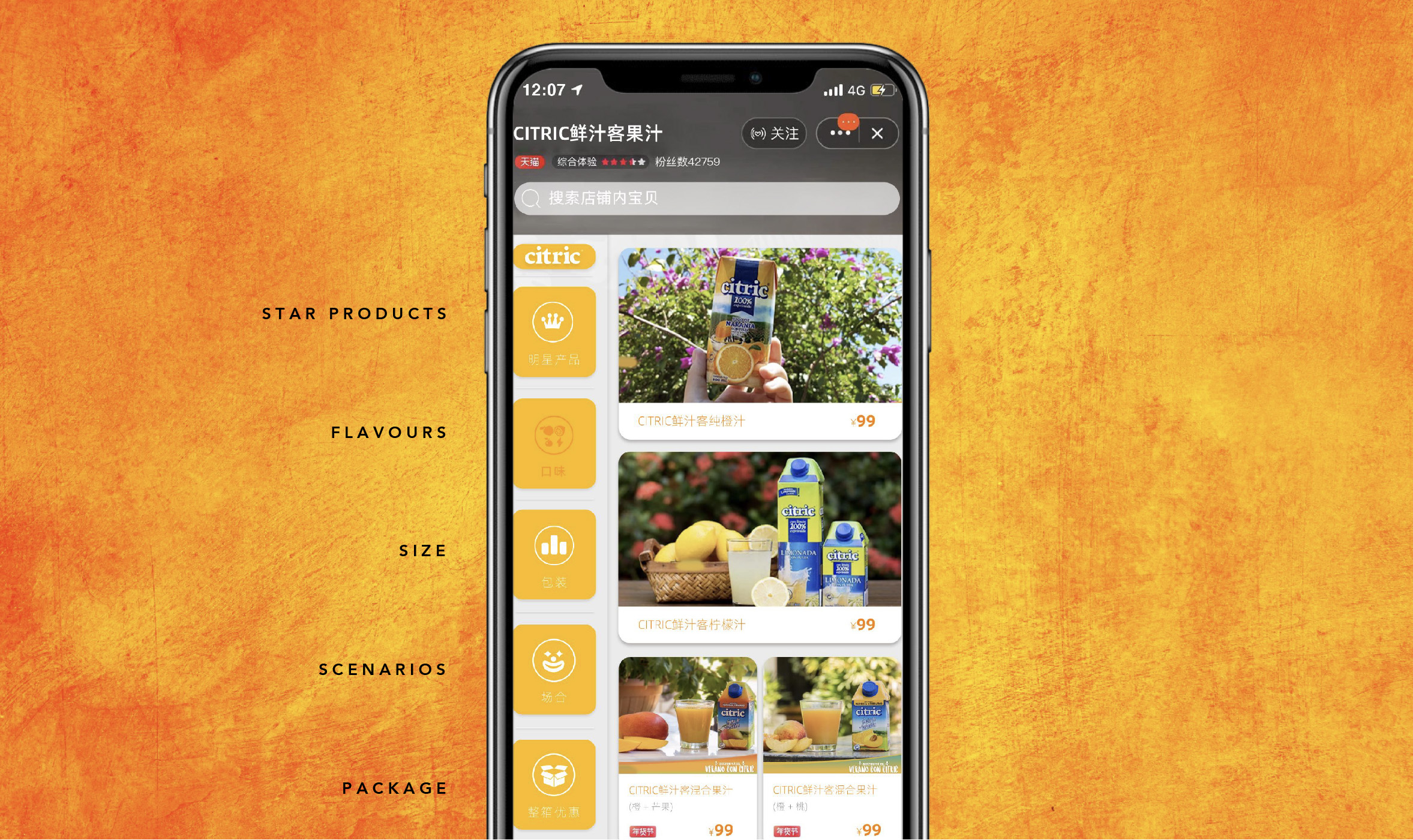 Wechat service account setup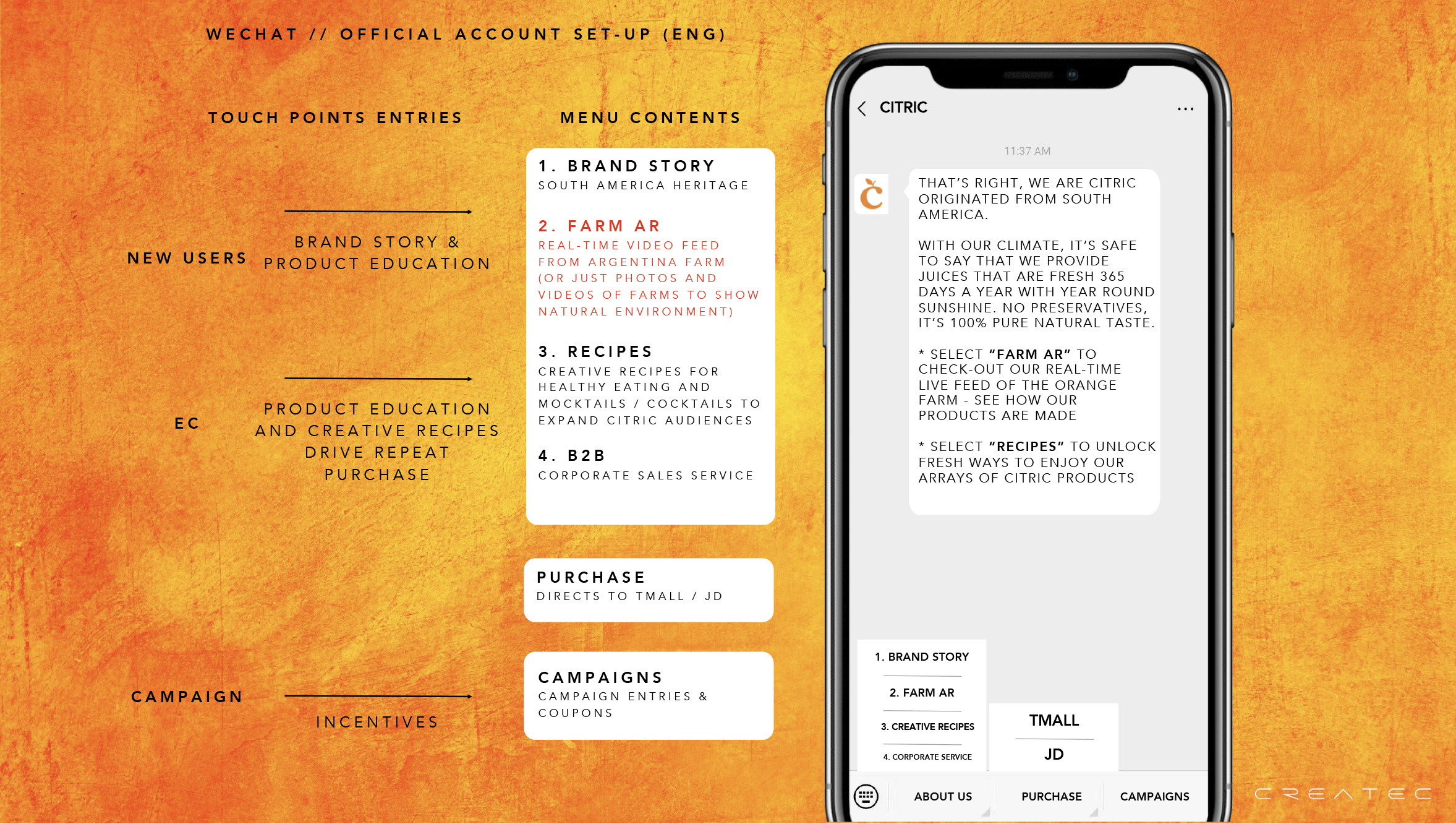 How Does Createc's 5C
Promotion Model Accelerate Brands'
E-commerce Growth?