LEVI'S
A SHOWCASE OF SALES INNOVATION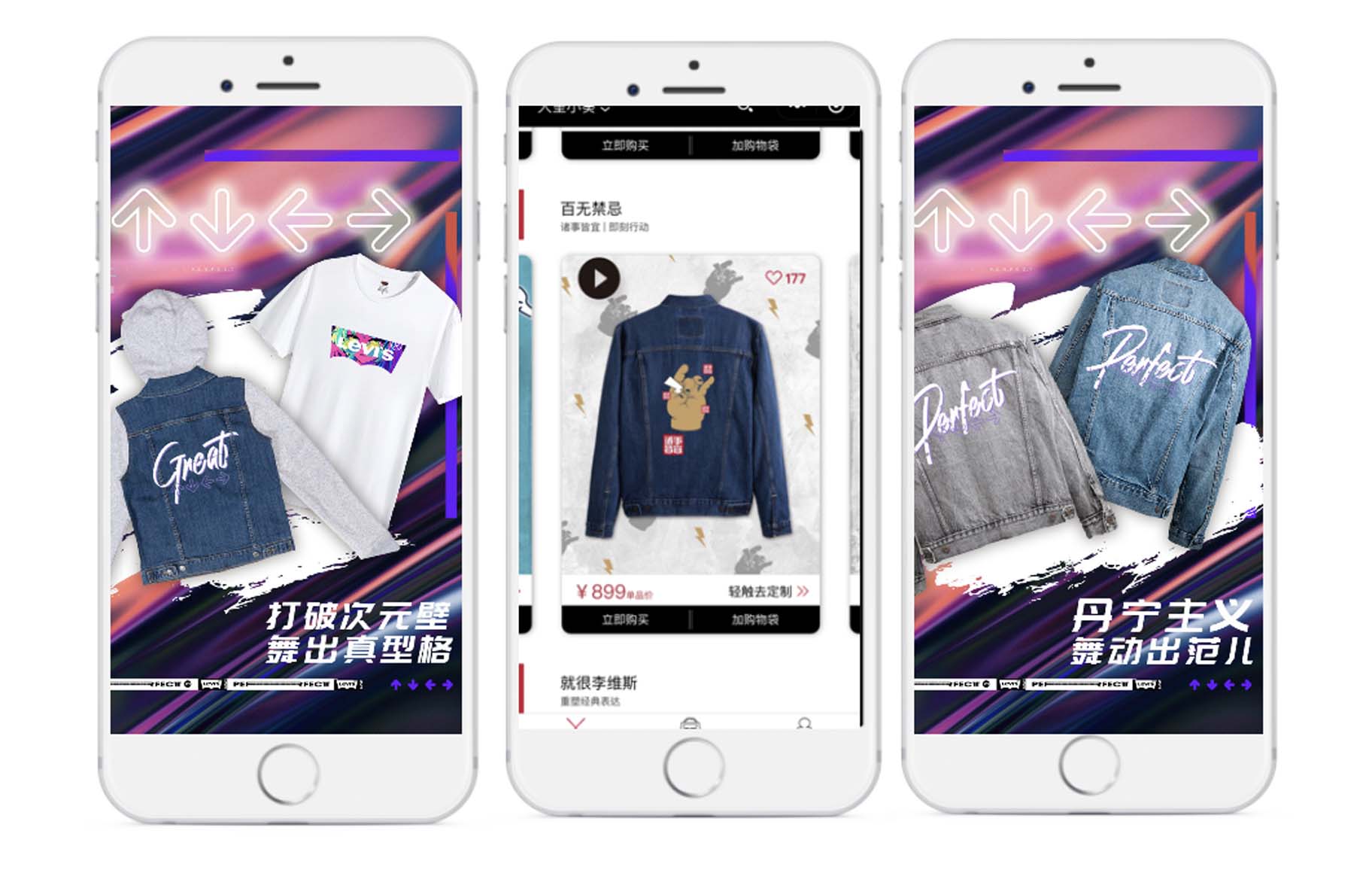 Levi's is perceived as a parental brand, how can we make Levi's a top-of-mind denim brand in China.
Our solution is to launch a mini-app called "My Levi's" which allows youngsters to customize their apparel by using the cultural graphics. The graphics are the reflection of the youth culture phenomenon.
We managed to manage the mini-program, and ride on the mini-program we developed 4 social campaigns and 1 offline event.